---
Have Money Will Travel 1997 Sorrel Gelding 15.3, 1100 lbs.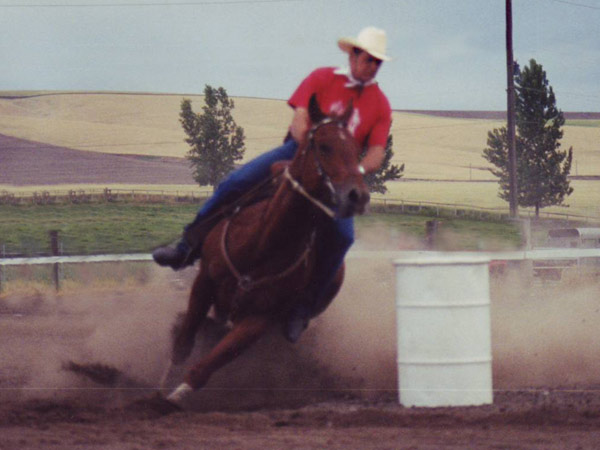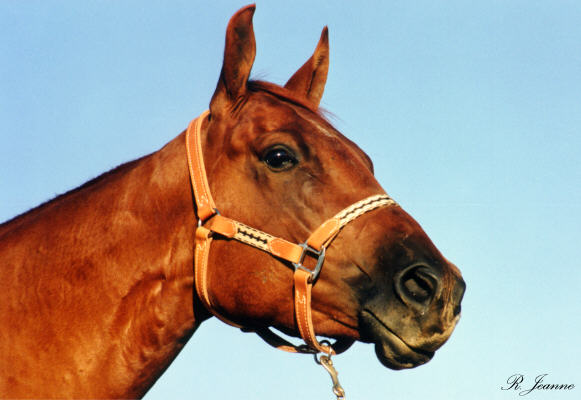 An own son of On The Money Red, out of an own daughter of Biankus! His dam, Callie Kay Biankus, is a full sister to Bogie Biankus, Randi Rae Britt's stallion that was 5 times WPRA Columbia River Circuit Finals Champion, and that Katie McCoin rode at the NFR in 1999. We hauled Callie all the way to Oklahoma to breed her to On The Money Red.
Willy ran the fastest barrel time at the Idaho State Omoksee in 2001as a 4 year old. Then in 2002, we came back and set the state record for men's 40 and over barrels.
Willy does not run past barrels. He likes to be driven hard and deep to each one. His pole bending times are showing great potential. In the summer of 2002, he was running in the low 20's, with a couple of 19 second runs. Those 19's are pretty tough to get on our sandy west coast ground.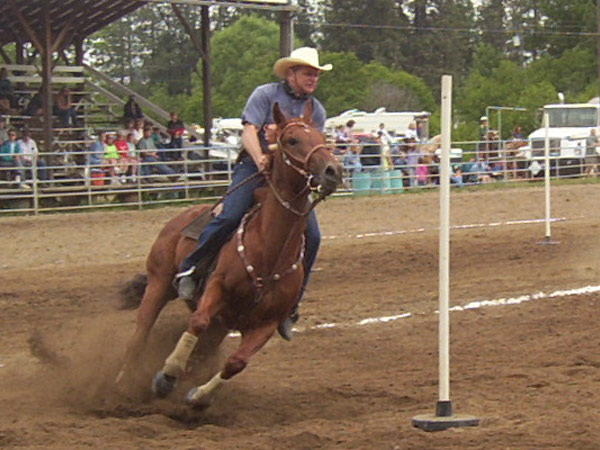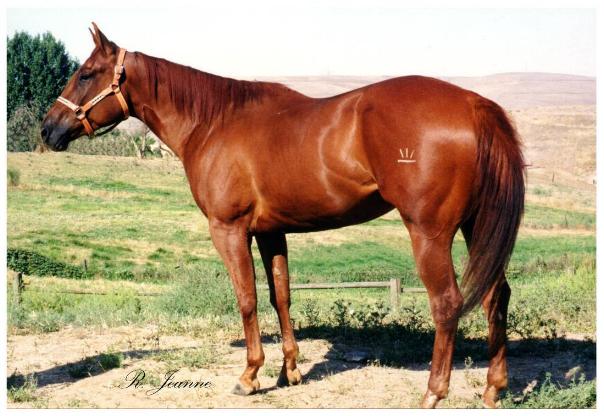 ---
Pedigree of HaveMoney WillTravel 1997 Sorrel Gelding
(You can click on the horses' names in
red

to learn more about them.)
---
(SIRE side)
Bennie Leo
Dynamatic (by Leo)
Bennie's Big Red
Tonkawa Ploma
Pay Jay
Ben Jay
On The Money Red
Pay Day Star
Little Dick Priest
Adios Kip
Dolly Priest
Dixie Britt
Queen Jacket
Misty Joe
May Queen
---
(DAM side)
Skippety Flip
Skipper W
Biankus
Sheba II
Hansen'sMissWaggoner
Roan Waggoner
Callie Kay Biankus
Hansen Mare
Brown's Royal
Royal Bar
Calapooia Kay
Henryetta Brown
Fame Request
Little Request (TB)
Fame Slipaway
---