---
High On Biankus 2001 Bay Gelding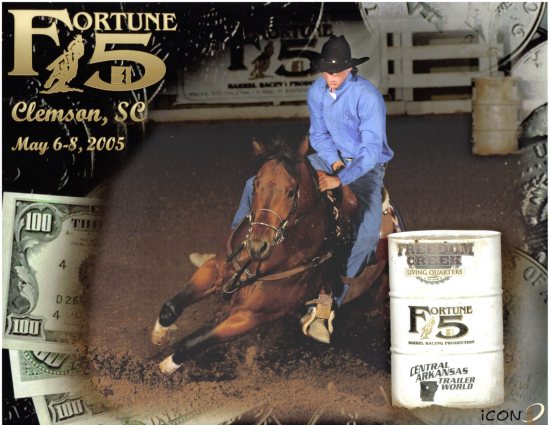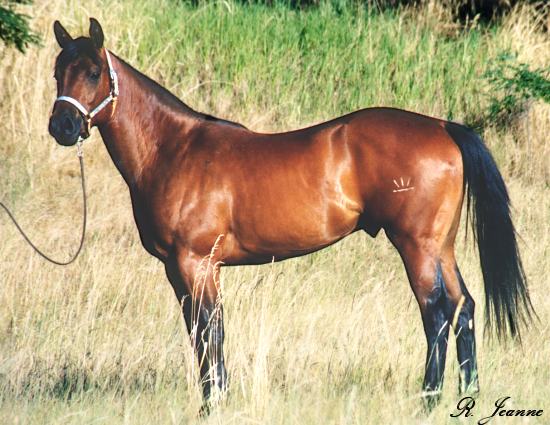 We call him 'Toby'. His dam, although an own daughter of On The Money Red, inherited the Biankus characteristics from her dam, Callie Kay Biankus, who is a full sister to Bogie Biankus, Randi Rae Britt's stallion that was 5 times WPRA Columbia River Circuit Finals Champion, and that Katie McCoin rode at the NFR in 1999. Toby has all the Biankus characteristics of his dam, plus a little dished face like his sire, All Night High. He has straight legs and good feet. Here is the Biankus breeding with a double dose of the right kind of run added.
Biankus horses have a tremendous amount of rate - it is very unusual to see one run past a barrel. They approach hunting, with their noses down, and follow their noses around the barrel in super-tight turns. Everyone we've talked to tells us their experience is that Biankus horses are easy and fast to start, quick learners, and want to turn anything. That has been our experience as well. These horses need to be crossed on some 'run', and with Toby, you've got a double dose of really good stuff - On The Money Red, and then All Night High, a true quarter horse sprinter. Since Toby has the Biankus hip, shoulder, and head of his dam, and she is sure easy to spot as a Biankus, we believe Toby will follow this pattern almost exactly.
Toby was purchased by a family in Georgia in January of his 3 year old year. He has matured to a height of 15-1. His new family loves him, and he is being shown at the big 4-D races in the south. From what we are hearing, he is going to be better than good. He is really impressing even the professionals who watch him run.

---
---
---
Pedigree of High On Biankus
(You can click on the horses' names in
red

to learn more about them.)
---
(SIRE side)
Dash For Cash
Rocket Wrangler
On A High
Find A Buyer (TB)
Yankee Doll (TB)
Mito Paint (TB)
All Night High
Crafty Yankee (TB)
Lady Bug's Moon
Top Moon
Ma Send Me
FL Lady Bug
Miss Mannsville (TB)
Above the Law (TB)
Sun Gleam (TB)
---
(DAM side)
Bennie's Big Red
Bennie Leo
On The Money Red
Pay Jay
Dolly Priest
Little Dick Priest
SS Reds on the Run
Queen Jacket
Biankus
Skippety Flip
Callie Kay Biankus
Hansen'sMissWaggoner
Calapooia Kay
Brown's Royal
Fame Request
---