---
Sixey In Red, 2005 Red Roan Spayed Mare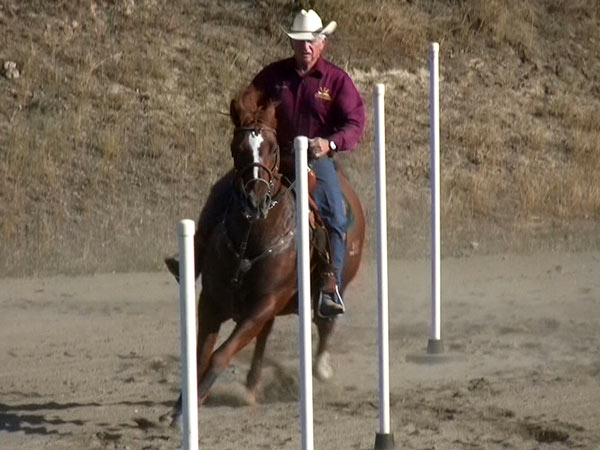 ---
---
We call her Annie. She was born on May 13, 2005. We bred "Trixie", one of our good daughters of On The Money Red, to our stallion, Verily Sixes, for a 2005 foal. Mother was sorrel, dad is a strawberry roan, and Annie is mostly sorrel, although she has continued to show more roaining roaning each year.
Annie did well at the pole bending futurity in Gillette, Wyoming in September, 2009. this was the toughest pole futurity competition at this event in the last ten years. Remember she was 4 years old when competing, and she finished 5th in the 1st go with a 20.8 and 2nd in the 2nd go with a 20.6, for a 4th in the average.
She had strong heats which affected her willingness to pay attention, especially her ground manners, so we opted to spay her at the end of her 4 year old year. It is making a big difference.
Her dam had a lot to contribute, being out of an own daughter of Biankus. People on the west coast know Biankus. If you don't, then you should get to know him. Read about him here >>. And there's more to this mare's story. We believe the success of these foals is due in large part to the contributions of this mare. You should take a look at SS Reds On The Run.

For a video of Annie's pole bending run at the 2009 Fizz Bomb Classic, start the media player below:




---
Annie is enrolled in the Future Fortunes Incentive program and the AQHA Incentive fund.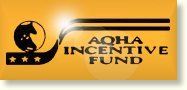 ---
---
Pedigree of Sixey In Red 2005 Red Roan filly
(You can click on the horses' names in
red

to learn more about them.)
---
---
(DAM side)
Bennie's Big Red
Bennie Leo
On The Money Red
Pay Jay
Dolly Priest
Little Dick Priest
SS Reds on the Run
Queen Jacket
Biankus
Skippety Flip (Skipper W)
Callie Kay Biankus
Hansen'sMissWaggoner
Calapooia Kay
Brown's Royal
Fame Request
---
All content in this document copyright © Sunrise West Quarter Horses, LLC, all rights reserved.