---
Bugged By Magic, 2007 Fire Water Magic gelding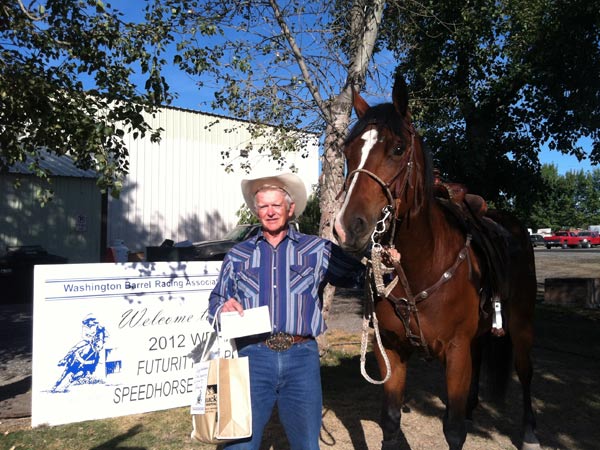 ---
Bugged By Magic is enrolled in the AQHA Incentive fund.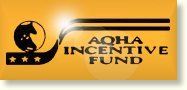 ---
---
We call him Merlin - we felt we should give him a magical barn name since he was sired by our satllion, Fire Water Magic. He is a big boy - well over 16 hands, and well proportioned for his size. He was a late bloomer, and we missed the early futurities in his 5 year old year, but he came through for us in the fall, winning reserve champion in the Washington Barrel Racing Association Speed Horse Shootout in Moses Lake, Washington. He really gets low in his turns and fires back out. Until recently we have concentrated on poles, but he now has a really solid barrel pattern.
This horse was born April, 26, 2007. The sire is an own son of Fire Water Flit, and the mare is an own daughter of Shawne Bug, a stallion that has consistently been on the list of leading maternal grandsires of money winning barrel horses, and he is the number two leading maternal grandsire on the list in the 2005 statistics.
This mare is more than just a well-bred broodmare. She is also a performer. She is an AQHA Superior Pole Bending Horse with 70 AQHA points, and she has placed 4 times in World Show competition.
Daisy is a very people-friendly horse, mild-mannered and easy to get along with. She is registered as brown. She has the black legs of a bay, but her mane and tail are not black.
Note also that this mare is one of the rare daughters of Shawne Bug with a regular AQHA registration number. So many Shawne Bug horses are Appendix-registered, as he was bred to a lot of Thoroughbred and Appendix-registered mares.
What an outstanding pedigree, loaded with barrel horse power! Barrel statistics in 2007 list Lady Bugs Moon, Shawne Bug, and Bugs alive In 75 among the top 10 maternal grandsires for the previous decade, and Flit Bar and Top Moon are listed in the top 10 leading paternal grandsires. All are in this colt's pedigree, and Flit Bar, Bugs Alive In 75, and Lady Bug's Moon are on his papers, in addition to Fire Water Flit! His pedigree is displayed at the bottom of this page. You can research the horses in the pedigree by clicking on the horse's name if it is displayed in red.
---



The sire, Fire Water Magic. You can See his photos and information here >>
---



The dam, Daisy Duck Bug. You can See her photos and information here >>
---
Ask us more about this gelding via Email:
---
Ken and Pat Smith
Sunrise West Quarter Horses, LLC
2240 4th Avenue
Clarkston, Washington WA 99403
509-780-9426

---
Pedigree of Bugged By Magic, AQHA # 4945143
(You can click on the horses' names in
red

to learn more about them.)
---
---
(DAM side)
Lady Bug's Moon
Top Moon
Shawne Bug
FL Lady Bug
Shawne Win
Lewin
Daisy Duck Bug
Shawne (TB)
Duck Dance (TB)
Water Prince
Our Duckling
Classic Rhythm
Boonetown Girl
Johnny Boone
Deckas Doll
---